Embracing the new: why worry? – that was the original title of this post. Funny enough, I had written and planned to post this the first week of the month. Every Monday and Wednesday since then I have thought of posting this and stopped. I stopped for three reasons:
Because every change or new experience I had written about seemed so minor in comparison to the HUGE change our world is going through.
Because I felt as though this post was no longer relevant to what was happening today.
Because I am SO worried and asking people "why worry?" would make me a hypocrite.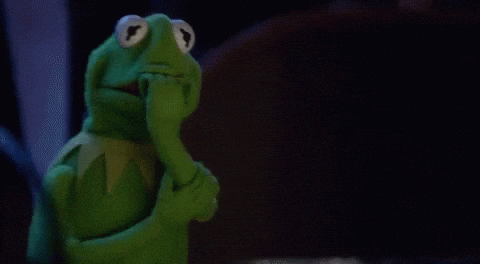 Truthfully, I can't pretend that I am not a ball of anxiety over the rapid spread of COVID-19, the quarantine, and the social distancing. I've been keeping up-to-date with the news, working from home, sanitizing regularly, taking vitamin C each day, and praying that this experience does not last longer than it needs to. I think we can all agree that this quarantine process, which is, in fact, absolutely necessary to prevent the spread of the virus, is something that has caused a dramatic change in our daily lives and routines.
So, I went back to my original post today and I found that maybe I was wrong. Something words I had written just might be relevant today:
"A lot of anxiety surrounds new situations, but so does opportunity. Sometimes fear and worry sometimes stop us from making the best out of change. We spend so much time dwelling on our own anxiety that we miss out on the chance to fully enjoy a new experience."
I cannot stress enough that this quarantine is not a vacation. It is absolutely crucial for all of us to follow the regulations that have been set to protect those vulnerable to this disease. Although we cannot look positively on the disease itself, it does not mean we can not embrace some of the opportunities that are presented by being home.
For the first time in a while, my family has had everyone sit and eat dinner together nearly every night. My anxiety has actually motivated me to exercise to relieve tension and boost my energy and my mood. The sun has shone so brightly some days this week, that my sister and I have gone outside to run or walk. But mostly, I feel that this time home has taught me two very important things:
How quickly we take for granted the privileges we have until they are taken away. I will very often complain about being too busy. I will say I'm tired and just want to be home all the time. Now I'm home all the time and I'm missing the chance to go out to eat on a date night or spending countless nights of the week learning tap dance choreography for my show that has been postponed, like many other theatre events. We complain when we don't even realize how fortunate we are to have things to do.
How much our lives impact one another. We have the power to control how many lives are saved just by staying home. We have healthcare workers working endlessly, saving lives and helping the sick. We ourselves have the ability to help the unhealthy or elderly by going into grocery stores for them. Some of us may be fortunate enough to work from home and provide for our families and can support others less fortunate by donating to food pantries or sharing locations offering free meals to those who can only eat at work or school. Though physically apart, we can come together during this time.
I am worried. I can be worried. But if I do my part in helping this pandemic subside, I can try to embrace this anxiety and change by focusing on what I can still do at home. I think if we all do this and try our best to look at this, not as a punishment, but as an opportunity to save lives, we can all find a way to embrace this new.
Wishing you all courage and health during this difficult time.
Hayley
Ps. Anxiety is hard, especially at this time and I am always available to talk through comments or DMs. We especially want to help each other's mental health at this time. I am linking professional sources for anyone in need:
https://adaa.org/resources-professionals
https://www.counseling.org/knowledge-center/mental-health-resources/anxiety